You've never known peace of mind and comfort like this, knowing your parents, grandparents or loved ones are always safe with the Home & Wellness Senior Safety Device.
Press the Button To Activate the Device in an Emergency
Speak Directly Through The Device To a Professionally Trained Emergency Specialist
Help is On the Way to Your Location Quickly
The senior safety device can call for help even when you can't. If your loved one falls, becomes unconscious, in most cases the senior safety device enabled with fall detection will still call for help if a fall is detected.
US-Based Monitoring Centers
Talk to trained professionals when it matters the most. Our friendly 24/7 monitoring center is readily available to assist you at the press of a button.
You choose who receives notifications. Our senior safety device sends alerts via email or text when the battery is low, when the button is pushed, and when the device powers off.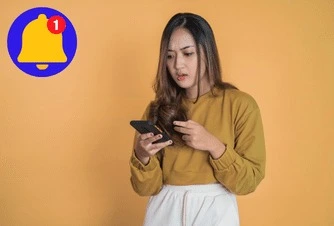 Pinpoint the GPS location and monitor battery levels of your senior safety device. Our online caregiver portal allows you to check up on your loved ones right from your own device, anytime, anywhere.
Just like a cell phone, your device uses a cellular network to connect you to the help you need, when you need it.
The built-in speaker allows you to easily communicate with the monitoring center.
Using the senior safety devices GPS location capabilities, help is sent to your exact location within minutes. 
Questions? Referrals? New Service?
We're Here
Monday-Friday 8am-4:30pm CT
(888)-851-4291
Help Is Just A
Button Push Away
Put the Senior Safety Device to Work for You.
Here's What Our Customers Say
It arrived fast and it fits my belt perfectly! Great company to work with!
Very happy. Seriously researched all the options, and was very glad we chose this one. Arrived very quickly (with Prime) and was easy to set up and activate. Company allows direct contact by text, phone, or email, and the device is great. Smaller than many others, black instead of "plastic white," and very sensitive to fall detection. Like having someone THERE at all times.
This was a very efficient purchase for my daughter that was severely injured in a pedestrian accident and was arriving home alone during Covid 19. Home & Wellness sent the product and made it easy for me to get it activated as I live in Florida and my daughter lives in Texas. It was easy to cancel and it can be re-activated if needed again. This gave us such peace of mind that if she fell or needed assistance it was available.
Device is located quickly (GPS) to within yards of address (family can locate via app). Easy to setup. Customer service is absolutely the best I have ever seen. Had some questions and the response time was incredibly fast with them even reaching out to me to verify questions were resolved. Fantastic and kudos to you!
We got this for my dad for Christmas, and he had to use it the following month. The paramedics were at his house in about five minutes - I'd say that's fast response! The system is easy, you just need to remember to charge it. They actually send you an email to tell you when the pendant needs to be charged! They seem to be on top of everything and the peace of mind is worth it. I would highly recommend this.
We used this device from December until a few weeks ago. It saved mom's life twice. The fall detection was great and they would check on her within a few minutes. The only problem I had was that mom kept forgetting to charge the device. The last time mom fell, she couldn't hear them and within minutes, myself and the other person on her list to call were called and we got the paramedics and the fire department there. At that time, I learned she had fallen 5 times and when they got her to the ER, she went into Acute Renal Failure. The first device I was sent was faulty and could not determine the GPS location and Chad Miller was awesome at reaching out and helping us. He ended up shipping us a new device and ensuring it was set up and that he could determine mom's location. The staff was absolutely wonderful to deal with and really worked hard to reach out. I got this device mainly because of the fall detection and the first fall she had that they called about it, to me, it paid for itself.
We purchased this service for my mother who was having problems with falling. Unfortunately we just recently lost her due to Covid. In the end the service was invaluable. Without the service my mother's life as well as mine and my sibling's lives would have been extremely more stressful. The service did an excellent job of helping my family feel more at ease knowing we would be notified immediately if either our mother needed assistance or if she fell and was unable to notify anybody. I am now a huge proponent of your service. If you have a loved one who has issues that would benefit from this service I whole heartedly encourage you to get this service. You cannot put a price on piece of mind.